Source: RPO e-newsletter, 5 March 2021, photo credit: Travel Safe Abroad
The outbreak of foot-and-mouth disease in northern Namibia has severely affected the red meat producers and kapana sellers who were already reeling from the effects of the COVID-19 pandemic.
The sale of red meat has resulted in job losses as many kapana and red meat vendors abandoned their stalls and those that remained are appealing to the government to lift the ban on the movement of livestock.
The first case of FMD was reported at Olukonda constituency in Oshikoto region on 28 December 2020 by the Ministry of Agriculture, Water and Land Reform. Another case was reported at Uuvudhiya constituency in Oshana region on 6 January and the ministry put measures to control the spread of the disease.
Animals can therefore only be moved under strict regulations and with permission from the Department of Veterinary Services. This has resulted in livestock producers in the north not being able to sell to kapana and red meat vendors. Enterprising vendors have to buy meat south of the veterinary cordon fence.
Meat sellers are now buying meat from auctions at commercial farms around Grootfontein, Otjiwarongo and Brakwater near Windhoek which is costly.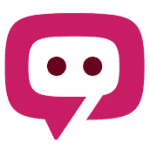 The South African Pork Producers' Organisation (SAPPO) coordinates industry interventions and collaboratively manages risks in the value chain to enable the sustainability and profitability of pork producers in South Africa.