Source: Pig333.com, 19 July 2021, photo credit: Foreign Policy Institute
In the first half of the year, China's output of pork, beef, mutton, and poultry was 42.91 million tons, up 23.0% over the same period last year. Specifically, the output of pork increased by 35.9%.
By the end of the second quarter, 439.11 million pigs were registered in stock, a year-on-year growth of 29.2%; specifically, 45.64 million were breeding sows, up by 25.7%.

July 15, 2021/ National Bureau of Statistics/ China.
Source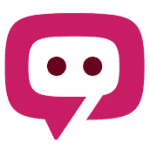 The South African Pork Producers' Organisation (SAPPO) coordinates industry interventions and collaboratively manages risks in the value chain to enable the sustainability and profitability of pork producers in South Africa.