Source: Global Ag Media/The Pig Site, 30 November 2020, photo credit: The Economic Times
The Global Times reports that China has completed the farm product quarantine protocols agreed under the bilateral Phase One trade deal.
According to Reuters, China's customs authority has completed the background work to allow increased US imports of various farm goods.
All 37 tasks outlined in the deal have been completed on time, said the report, citing Zhao Zenglian, director of the animal and plant quarantine department under the General Administration of Customs.
They include allowing the import of US poultry, barley, pork and pet food.
Read more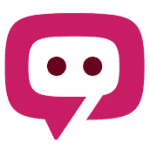 The South African Pork Producers' Organisation (SAPPO) coordinates industry interventions and collaboratively manages risks in the value chain to enable the sustainability and profitability of pork producers in South Africa.