The Philippines has confirmed that the dead pigs found in several farms near Manila indeed tested positive for African Swine Fever (ASF).
Press agency Reuters reported that the announcement was based on the results of laboratory tests requested by the Philippines' agriculture secretary Dr William Dar. These followed reports last month of an unusual number of pig deaths in backyard farms in Rizal province, near Manila.
Read more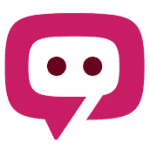 The South African Pork Producers' Organisation (SAPPO) coordinates industry interventions and collaboratively manages risks in the value chain to enable the sustainability and profitability of pork producers in South Africa.