Growing exports to Canada (16,165 mt, +13%) indicate the U.S. is backfilling Canada's product needs as more Canadian pork is bound for China, Japan and Mexico.
Retaliatory tariffs continued to pressure U.S. pork exports in January, however the industry's longstanding efforts to diversify into new markets is filling some of that gap. January exports of both U.S. pork and beef were slightly below last year's volume levels while export value posted mixed results, according to statistics released by USDA and compiled by the U.S. Meat Export Federation.
January pork exports were also down 1% from a year ago at 201,835 metric tons, with value dropping 9% to $494.1 million. Export value averaged $44.75 per head slaughtered, down 12% year-over-year. Exports accounted for 23.6% of total January pork production, down from 24.7% a year ago. For muscle cuts only the ratio was 20.3%, down from 21.5%.
Beef exports slipped 1% year-over-year to 104,766 mt, but value still increased 3% to $642.3 million. Export value per head of fed slaughter pulled back from the red-hot pace of 2018, averaging $284.86, down 3% from a year ago. January exports accounted for 12.2% of total beef production and 9.7% for muscle cuts only, down from 12.4% and 10.1%, respectively, in January 2018.
Results for both beef and pork were bolstered by stronger variety meat volumes. Beef variety meat exports totaled 26,630 in January, up 7% from a year ago, valued at $81.8 million (up 19%).
This was fueled by strong performances in Japan, the Association of Southeast Asian Nations region and Africa. Pork variety meat exports climbed 5% year-over-year to 41,143 mt, led by increases in Mexico, Japan, Central and South America and Taiwan. But value was still down 11% to $81 million, because exports to China, the leading market for U.S. pork variety meat, remain subject to China's 50% retaliatory duties.
U.S. pork exports grow in emerging, developing markets

Retaliatory duties continued to pressure U.S. pork exports to Mexico in January, with volume down 9% from a year ago to 66,293 mt. Export value absorbed an even harsher blow, dropping 28% to $96.1 million. While the U.S. is still Mexico's main pork supplier, Canada's January exports to Mexico were up 26% to 11,500 mt and EU exports increased 91% to 305 mt. Chile's volume was steady at 690 mt.
National Hog Farmer, 2 April 2019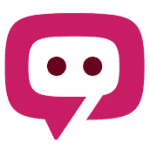 The South African Pork Producers' Organisation (SAPPO) coordinates industry interventions and collaboratively manages risks in the value chain to enable the sustainability and profitability of pork producers in South Africa.