The Landbouweekliks team and presenter Theodore Jantjies recently visited Taaibosch Piggery. One of the interview highlights was this exchange between Jantjies and CP Kriek, managing director of Taaibosch.
Theodore Jantjies: "Do you feel that pork has reached its market potential?"
CP Kriek: "No, I think there is still so much room for us to grow. I know it's a healthy protein, and it is affordable, reliable, and delicious … pork is delicious. I do think where there is room for growth is in the consumer's experience around pork. How it is cooked, how tasty it can be … and this is precisely what we are starting to bring into our pigs with Genesus, to bring in that extra juiciness, colour, and tenderness, so that the consumer that finishes off his pork chop says, 'Now that was a lekker piece of meat. I'm going to come back for more.'"
Click here for more interview highlights and, if you are a DStv customer, watch the full episode anytime on DStv Catch Up: Episode 5 of Landbouweekliks 2023.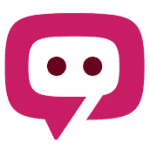 The South African Pork Producers' Organisation (SAPPO) coordinates industry interventions and collaboratively manages risks in the value chain to enable the sustainability and profitability of pork producers in South Africa.