Source: Vincent te Beek, Pig Progress, 19 March 2021, photo credit: Nova Medical Senters
The words 'viruses' and 'cooperation' both form key concepts through the life and career of professor José Manuel Sánchez-Vizcaíno. The 2 concepts come together in the latest project he has embarked on: being the coordinator of a European consortium to once and for all eradicate African Swine Fever.
He fought against African horse sickness and worked on Classical Swine Fever as well. Yet if 1 animal disease has been central to the professional life of Prof José Manuel Sánchez-Vizcaíno, it is African Swine Fever (ASF). Working for the Spanish National Institute for Agricultural and Food Research (INIA), he took a leading role when Spain spared no effort to eradicate the virus from the Iberian peninsula in the 1980s, which led to its eventual eradication in 1995.
Read more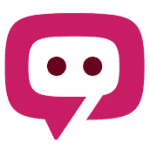 The South African Pork Producers' Organisation (SAPPO) coordinates industry interventions and collaboratively manages risks in the value chain to enable the sustainability and profitability of pork producers in South Africa.