The alternative meat market is poised to rise to $240bn (around R3.5trn at current rates) over the next two decades as new technologies gain ground and consumers change their diets, according to financial services company Jefferies.
The great "protein shake-up" could see faux meat reach 9% share of the estimated $2.7trn global meat market by 2040, analyst Simon Powell forecasts, from less than 1% now.
Read more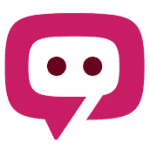 The South African Pork Producers' Organisation (SAPPO) coordinates industry interventions and collaboratively manages risks in the value chain to enable the sustainability and profitability of pork producers in South Africa.