Source: JoAnn Alumbaugh, Farm Journal's Pork, 4 September 2020, photo credit: Go Gaming Blog
Should U.S. pork producers strive to produce an influenza-negative pig? Yes, said Montserrat Torremorell, DVM, PhD, if they want to see the benefits of increased productivity, reduced secondary infections and antibiotic use, reduced influenza dissemination, decreased influenza diversity and reduced risk of zoonotic infections. Torremorell, a professor in the Department of Veterinary Population Medicine at the University of Minnesota, shared her views in a presentation at the 2020 American Association of Swine Veterinarians annual meeting held earlier this year.
"Piglets are born without influenza — it doesn't cross the placenta, so when they're weaned they often go positive," she said in Pig Health Today. "We want to decrease the likelihood that they'll get infected."
Read more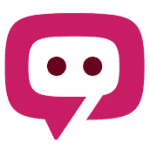 The South African Pork Producers' Organisation (SAPPO) coordinates industry interventions and collaboratively manages risks in the value chain to enable the sustainability and profitability of pork producers in South Africa.