Source: Depika Dwarka, The conversation, 23 November 2020, photo credit: Wikepedia
South Africa has a long tradition of using plants for medicinal purposes. Some of these, such as Aloe ferox, Sutherlandia frutescens and Kiggelaria africana, have been studied as sources of useful compounds. But most still need to be scientifically validated as treatments for particular diseases.
Medicinal plants are gradually gaining prominence in scientists' search for potential treatment agents for COVID-19. Currently there is no specific antiviral drug to treat this new respiratory disease. Most treatment strategies focus on managing symptoms and supportive therapy such as supplementary oxygen and mechanical ventilation.
My colleagues and I from the Durban University of Technology and the University of KwaZulu-Natal in South Africa are among the researchers looking for potential COVID-19 treatments from plants. We recently completed the first phase of our project, which ultimately seeks to develop a novel SARS-CoV-2 therapeutic.
Our aim in the first phase was to identify bioactive compounds in plants that are indigenous to South Africa which could be effective against SARS-CoV-2, the virus that causes COVID-19. We looked for potential COVID-19 therapeutic agents from a list of 29 bioactive compounds. The species chosen were based on their use for the common cold, flu, other respiratory conditions, antimalarial, antiviral and antioxidant activity.
Read more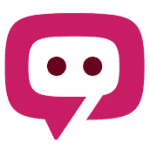 The South African Pork Producers' Organisation (SAPPO) coordinates industry interventions and collaboratively manages risks in the value chain to enable the sustainability and profitability of pork producers in South Africa.