Source: Edward-John Bottomley, Business Insider SA, 23 June 2020, photo credit: MarTech Today
South Africa's major data privacy law comes into effect at the end of the month, and all businesses – big and small – will have one year from then in which to make sure they comply, or face fines of up to R10 million.
That makes for 373 days and counting as of 23 June.
The Presidency announced on Monday that sections of the Protection of Personal Information (Popi) Act of 2013 will come into effect from 1 July. The Bill was actually signed into law in 2013, but only a few parts of it have been implemented, such as establishing the office of the Information Regulator of South Africa.
Read more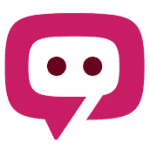 The South African Pork Producers' Organisation (SAPPO) coordinates industry interventions and collaboratively manages risks in the value chain to enable the sustainability and profitability of pork producers in South Africa.