With South Africans still shell-shocked by the coronavirus-inspired lockdown, now only entering into its second week, a key question is what will be the long-term impact of the pandemic for an already fragile economy. Some of the world's biggest and most resilient face unemployment levels reminiscent of 1930's 'Great Depression'; what will be South Africa's fate?
The United States, the world's biggest economy, is expected to reach unemployment levels as high as 32% by the middle of the year. This week, its jobless numbers soared to a new record high with 6.6 million Americans filing for unemployment claims, a week after 3.3 million claimed.
Read more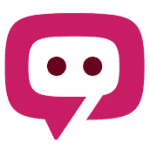 The South African Pork Producers' Organisation (SAPPO) coordinates industry interventions and collaboratively manages risks in the value chain to enable the sustainability and profitability of pork producers in South Africa.