Sourve: Norman Reyneker, Bizcommunity, 8 March, photo credit: PYMNTS.com
As companies define their future-fit commercial strategies, they also need to challenge some of their widely held assumptions related to the evolving digital retail landscape. Here's why…
The rise of technology has helped shape a new generation of consumers that is more informed, and more powerful, than ever.
The rate of change is perfectly summed up in this quote: "10 years of online channel growth, achieved in 2 to 3 months as a result of Covid-19." – Kantar, Worldpanel UK, 2020

The rise of digital commerce has been a defining feature of the last decade. Since smartphones began serving as magical portals to digital realms, we have seen the emergence of new roles, new business units and entirely new businesses capitalising on the commercial potential of the new cyberspace in which people were increasingly spending their time.

Then the pandemic hit and the retail landscape had to evolve even more dramatically, accelerated by this period of disruption which thrust the world as we knew it into virtual cocoons, intensifying our reliance on digital infrastructure and delivery services.

As we journey deeper into the next decade, we will see many of the widely held assumptions related to digital commerce challenged and upended – to quote the oft-quoted modern business management consultant Peter Drucker, "the greatest danger in times of turbulence is to act with yesterday's logic".
Read more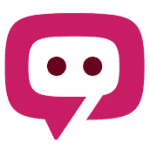 The South African Pork Producers' Organisation (SAPPO) coordinates industry interventions and collaboratively manages risks in the value chain to enable the sustainability and profitability of pork producers in South Africa.