Source: Vincent Cruywagen, Daily Maverick, 2 February 2021, photo credit: Wallhere
The Western Cape has a decades-long history of fatal accidents involving farmworkers being transported on trucks. Agricultural workers' organisations are calling for tighter safety measures and alternative methods of transport, while provincial government wants a standing committee probe.
Three truck accidents involving farmworkers, that have claimed the lives of three people and left several injured, are a matter of grave concern and highlight a real threat to farmworkers in the Western Cape.
The accidents happened between Monday 4 January 2021 and Wednesday 27 January 2021. Nosey Pieterse, president of the Bawsi Agricultural Workers Union of South Africa, said the spate of truck accidents involving farmworkers was not something new.
"We had fights with the authorities and didn't get answers from government, both national and provincial. It is important that the accidents be attended to, especially in the light of Covid-19. Only now people might come to realise that overloaded trucks are a real and serious threat to our people.
"Everything is a hotspot these days, but I think the hottest spot is on the back of that truck. People are forced to sit like sardines and many times a number of them don't wear masks because of the heat generated by sitting so close to one another. They feel claustrophobic and take their masks off," Pieterse said.
His comments come in the wake of the latest accident, which happened on 27 January, when at least 70 people were injured after the truck they were travelling in overturned on the R44 near Klapmuts in the Western Cape.
ER24 paramedics and Metro emergency medical personnel found the overturned truck on the side of the road with numerous injured workers, who had been riding on the back on the truck, lying at the scene of the accident.
Read more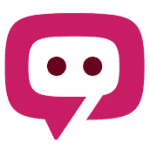 The South African Pork Producers' Organisation (SAPPO) coordinates industry interventions and collaboratively manages risks in the value chain to enable the sustainability and profitability of pork producers in South Africa.