Source: Agbiz e-newsletter, 6 November 2020, photo credit: UC Davis

According to the latest Monthly Food Affordability Tracker, September 2020 presented the month where South Africa moved to lockdown level 1, in the third week of the month.

The most notable relaxation for the food industry, associated with this level, was the permission of social gatherings of up to 250 people. Although the effect of this on September food prices was limited, this is expected to provide demand support as we are approaching the festive season.

Month-on-month FNAB (food and non-alcoholic beverages) inflation for September amounted to 0.26% whilst year-on-year inflation remained consistent with inflation rates in August of 3.9.

This report was compiled by a number of collaborating researchers from the Bureau for Food and Agricultural Policy, the Department of Agricultural Economics, Extension and Rural Development at the University of Pretoria, the Department of Agriculture, Land Reform and Rural Development. Please click here to peruse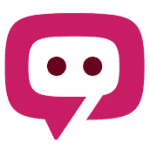 The South African Pork Producers' Organisation (SAPPO) coordinates industry interventions and collaboratively manages risks in the value chain to enable the sustainability and profitability of pork producers in South Africa.