Johann Kirsten and Wandile Sihlobo
The redistribution of farms should prioritise farm dwellers and workers, enable the creation of jobs and multiple livelihood opportunities for the black majority, women in particular. So far, South African land redistribution has failed to yield such outcomes.
Behind some of the policy proposals and discussions on land redistribution in South Africa is a persistent notion that the country should establish 'small-scale farms' so that there could be more
participants, and increase in productivity. This view was further shared by some participants at a conference organised by the Institute for Poverty, Land and Agrarian Studies (Plaas) at the University of the Western Cape on 4-5 February 2019.
Read more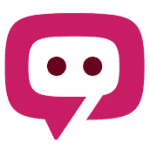 The South African Pork Producers' Organisation (SAPPO) coordinates industry interventions and collaboratively manages risks in the value chain to enable the sustainability and profitability of pork producers in South Africa.