Foodfocus, By Doug Hunter of Syspro, 28 July 2020, photo credit: Page Executive
The food and beverage (F&B) industry has become a highly competitive area with manufacturers who face several challenges. It has become vital for players within the F&B industry to transform the way they source, specify and manage the raw materials they require to help them cut costs, meet changing consumer preferences and manage their risks.
The complex processes that characterize the food and beverage industry bring an extensive list of challenges, including limited profit margins, perishable products, stringent government regulations and changing consumer tastes. In dealing with food commodities, buyers face not only the risk of inadequate supply but also the price risk inherent in seasonal and potentially volatile commodity markets.
In this challenging environment, food players are being forced to rethink the way they select, specify, source, and manage their ingredients. The best of them are doing this using a holistic approach that can reveal innovative ways to reduce total costs or unlock hidden value in the raw-material supply chain.
Read more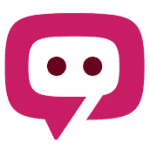 The South African Pork Producers' Organisation (SAPPO) coordinates industry interventions and collaboratively manages risks in the value chain to enable the sustainability and profitability of pork producers in South Africa.