The oil price has suffered its biggest slump in almost thirty years as a price war erupted among producers. This could mean welcome relief at the pump in the first week of April – just when a 25c/litre hike in taxes is supposed to take effect. Still, there is some risk that this prospect could still be derailed. 

As their retirement investments are being decimated by plunging markets, at least local motorists may be comforted by the likelihood of fuel price relief in the next months.

The oil price crashed by more than 30% on Sunday night after Saudi Arabia launched a price war following Russia's refusal to cut its output. The oil cartel Opec wanted to put a squeeze on supply in the market by cutting production – but Russia remained defiant. In reaction, Saudi Arabia lowered its prices by up to $8 a barrel – an unprecedented move which sent the market into a tailspin. The oil priced suffered its biggest loss since the Gulf War in 1991.
Read more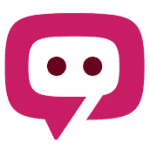 The South African Pork Producers' Organisation (SAPPO) coordinates industry interventions and collaboratively manages risks in the value chain to enable the sustainability and profitability of pork producers in South Africa.