Source: Santam media release, 10 February 2022: photo credit: 123RF/kesu87
There are few things that farmers dread more than that column of grey-white smoke appearing on the horizon on a dry, windy day. The fear and the very real danger of veld fires can never be over-estimated; not only do fires cause severe damage to property, agriculture equipment and farming infrastructure, it almost always lead to loss of assets, livestock, crops and natural veld and grazing pastures.
Moreover, the issue of liability can be of greater risk to the future sustainability and livelihood of a farmer: should a fire break out on your land and spread to neighbouring farms, you as a landowner or tenant can be held liable for any loss or damages caused to surrounding properties.
For this reason, fire insurance should be a key consideration in any farmer's risk management strategy, says Emil Pretorius, Segment Solutions at Santam Agriculture. "There is a general perception that fire insurance is expensive – but that is not true at all. It can be your biggest mistake not to insure your assets or your liability against the risk of fire," he says. "Fire insurance is an investment in the future sustainability of your farm, and a non-negotiable when it comes to safeguarding your legacy."
He explains assets can be insured against fire hazards under different sections. He said a farmer needs to pay special attention to liability cover, especially regarding the spread of fire by making sure that the cover is indeed included. Emil advises that, for total peace of mind, farmers should consider an extension on the liability section to act as a safeguard for claims exceeding the general limit.
At a recent virtual presentation by Agri Northern Cape for farmers who were affected by fires in this province, Emil highlighted the need for public liability cover in the event of fires spreading.
"In one case, a farmer on whose farm a fire broke out after children played with matches, was held liable by his neighbour for damages of R27 million. Fortunately, thanks to his liability insurance cover, he was not held liable in his personal capacity.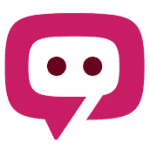 The South African Pork Producers' Organisation (SAPPO) coordinates industry interventions and collaboratively manages risks in the value chain to enable the sustainability and profitability of pork producers in South Africa.