Source: Benjamin Kagina, Bizcommunity, 2 December 2020, photo credit: The Scientist
Scientists are working around the clock to develop and test vaccines against SARS-CoV-2, the causative agent of Covid-19. Experts agree that widespread use of safe and effective vaccines will rapidly contain the Covid-19 pandemic, preventing transmission and disease.
A key step in the process of any vaccine development is clinical testing, which involves assigning a vaccine or a placebo to human subjects, then evaluating the health effects over a period of time. This testing helps to demonstrate safety in diverse human populations living in different settings, and to determine vaccine efficacy – the ability to prevent infection and disease.

Globally, Covid-19 vaccine trials are being conducted in all continents, representing all diverse human populations in the world. In Africa, Egypt and South Africa are participating in these trials. Many other countries are also preparing to participate.

To date there are 260 Covid-19 vaccine candidates at different stages of development. Sixty of these are undergoing clinical testing (human trials) in different phases. This includes phase III trials – the point at which scientists aim to determine how well a vaccine protects (efficacy) trial participants from infection or severe Covid-19 symptoms.
Read more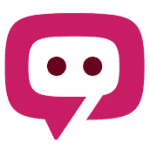 The South African Pork Producers' Organisation (SAPPO) coordinates industry interventions and collaboratively manages risks in the value chain to enable the sustainability and profitability of pork producers in South Africa.