Carin Smith, Fin24, May 17 2020
As the US grapples with a meat-supply crunch that has sent suppliers of plant-based alternatives into overdrive, experts say the scenario is likely to play out differently in South Africa.
Large numbers of employees at US meat-processing facilities tested positive for the virus, and the spread of infections near US meat packing plants increased at a nearly twice the national average, according to Bloomberg. The US Centre for Disease Control and Prevention found that conditions at meat packing factories made it difficult to maintain social distancing, contributing to the rapid spread.
In Europe, meanwhile, large numbers of infections have been reported at some abattoirs, including in Germany and Ireland, according to the Robert Koch Institute.
US President Donald Trump had ordered meat processing plants to remain open, arguing that the nation's food supplies had to be protected.
Read more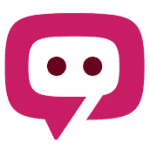 The South African Pork Producers' Organisation (SAPPO) coordinates industry interventions and collaboratively manages risks in the value chain to enable the sustainability and profitability of pork producers in South Africa.