(Media release, Stats SA)
Stats SA is set to embark on a countrywide census of commercial agriculture, commencing Monday 15 October 2018.
About 600 field staff will visit commercial farms across the country to establish the number of commercial farmers, farm size, crop type being farmed in different geographic areas, and agricultural inputs such as irrigation usage.
This year marks the centenary of agricultural censuses for the country. South Africa conducted its first census of commercial agriculture in 1918.
South Africa last conducted an agricultural census in 2007.
The agricultural census will be conducted among commercial farmers. These are farmers that produce for income or profit, says statistician-general Risenga Maluleke. "The census is important for helping investors make evidence-based decisions. It also provides government with data for assessing the severity of food insecurity South Africa. The census is also essential for planning, policy formulation, and measuring food security," he said.
"I would like to urge farmers to cooperate with our fieldworkers and participate in the agricultural census. This data provides a comprehensive snap shot of SA agriculture. As required by the Statistics Act, we may not disclose any personal information," said the Statistician-General.
Results of the report will released in November 2019.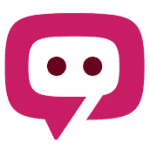 The South African Pork Producers' Organisation (SAPPO) coordinates industry interventions and collaboratively manages risks in the value chain to enable the sustainability and profitability of pork producers in South Africa.