As previously mentioned, SAPPO SELEKT was born out of the need to close the gap between farmers and consumers. Many consumers do not fully understand what modern farming practices entail, where their food comes from, or understand the kinds of people that are producing their food.
To address this issue SAPPO SELEKT has produced seven short films profiling various farmers, their passions, and all the things they care about. Topics include sustainability, environmental issues, perseverance, and wildlife.
We are pleased to announce that we are about to launch our SELEKT video platform on SAPPO's website as well as our very own YouTube channel with Season 1 for you to view and share. Look out for all the communication in various magazines and on social media platforms promoting this first season and driving people to the SELEKT platform.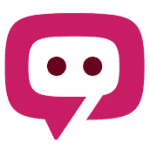 The South African Pork Producers' Organisation (SAPPO) coordinates industry interventions and collaboratively manages risks in the value chain to enable the sustainability and profitability of pork producers in South Africa.