CEO of the South African Pork Producers Organisation, Johann Kotze, says when the Health Minister said avoid all cold meats, the consumers perceived that all cold meats are pork and distanced themselves from pork.
The South African Meat Processors Association says the pork industry has lost R800 million since the Minister of Health announced the source of the Listeria outbreak on March 4.
Article:
Video: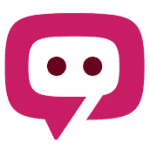 The South African Pork Producers' Organisation (SAPPO) coordinates industry interventions and collaboratively manages risks in the value chain to enable the sustainability and profitability of pork producers in South Africa.