Carin Smith, Fin24, 22 August 2019
The challenge posed by heavily indebted Eskom means that SA taxpayers must brace for higher taxes and further electricity price hikes, no matter who the new CEO is, according to Absa Group chief economist Jeff Gable.
He believes economic peaks in SA now take place less frequently and are not as high, while the economic troughs are more frequent and deeper.
"SA is struggling to grow its economy and … (it is) hard to build a narrative to make people feel confident," he said at the City Meets Business event in Cape Town on Wednesday. It was hosted by the Western Cape Business Opportunities Forum (Wecbof).
"Eskom plays a large part in this situation. Without electricity, SA cannot grow. Yet, Eskom's debt increased from R40bn in 2017 to R441bn in 2019."
This comes against the backdrop of global economic growth having slowed to the weakest in 11 years.
"The world is a very uncertain place and it has become a lot more difficult to predict what might happen in future than it used to be," said Gable.
"Furthermore, the global trade war between the US and China is likely not going to diminish soon and those of us in SA will get caught in the middle, especially those businesses who are trying to get themselves immersed in global supply chains."
The markets are also frightened about a possible US recession. If the fear of such a recession globally turns into an actual recession, it will not be good for SA.
As for already-strained SA consumers hoping for another SA Reserve Bank (SARB) rate cut to follow the 25-basis point cut in July, Gable said Absa research indicates this will probably not happen. This is despite the market currently pricing in another rate cut by January 2020.
Absa also thinks Moody's will ultimately downgrade SA, leading to the rand weakening.
"Business confidence in SA has collapsed and with it, investment growth too. Businesses who are not confident don't hire and don't invest. Private sector investment has shrunk in 7 of the past 12 quarters," said Gable.
This is further hampered by the ease of doing business in SA that has slumped and countries like Kenya now rank higher than SA.
A survey indicates that 70% of SA manufacturers are concerned about local as well as external demand. The political climate and policy uncertainty are other big reasons why manufacturers are not expanding.
For Gable the drop in voter turnout in this year's general election is of concern and, in his view, without economic growth the calls for radical policy change will grow louder.
"The message from SONA was clear: the SA economy is not growing and not enough jobs are being created. This is the concern that rises above all others. SONA also said some choices may be difficult and not everybody may be pleased," said Gable.
On a more positive note, he said that, when looking at the fight against state capture, South Africans should remember that three or four years ago everyone thought "a house" was the extent of state capture.
"Just see how much more we know today. A lot has happened politically in a short period of time," he said.
"We need to find an environment where business feels more comfortable and my message is that it is not that nothing has been done. An awful lot is being done and I think we will see some of this come to fruition in 2020 /2021."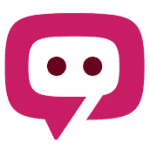 The South African Pork Producers' Organisation (SAPPO) coordinates industry interventions and collaboratively manages risks in the value chain to enable the sustainability and profitability of pork producers in South Africa.