Wandile Sihlobo, Agbiz
South Africa's summer crop farmers are upbeat about the 2019/20 production season as is evident in the farmers' intentions data released by the Crop Estimates Committee (CEC).

The data showed a potential 7% y/y increase in area plantings to 3.9 million hectares.
The crops underpinning this potential uptick in area plantings are maize (white and yellow), sunflower seed, soybeans and groundnuts, partly because of relatively attractive domestic market prices. On 23 October 2019, sunflower seed, soybeans, yellow maize and white maize prices were up by 10% y/y, 29% y/y, 17% y/y and 21%y/y, respectively. Meanwhile, sorghum and dry beans hectares could decline notably from the area planted in 2018/19 production season.
Read more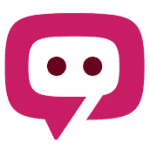 The South African Pork Producers' Organisation (SAPPO) coordinates industry interventions and collaboratively manages risks in the value chain to enable the sustainability and profitability of pork producers in South Africa.