Marelise van der Merwe, Fin24
South Africa could be among the forerunners in outside-the-box renewable energy solutions, according to Christian Sonderstrup, chief digital officer at Siemens Gamesa Renewable Energy.
Sonderstrup was a panellist at the Digital Difference in Manufacturing Convention in Sandviken, Sweden, in May. The event was co-hosted by Microsoft and engineering group Sandvik.
Speaking to Fin24 at the sidelines of the convention, Sonderstrup said it was clear that small businesses were already highly responsive in providing creative solutions to demand for renewables.
While in some cases the scale of the project might be small, he did not believe that changed the level of innovation, he explained.
"The technology is the same as elsewhere – it is just being packaged slightly differently," he said.
Digital transformation
The energy system was undergoing a digital transformation, he told delegates earlier.
Energy was distributed differently and more intermittently, he said, with more customers going off grid. This called for a new, more advanced business model. At Siemens Gamesa, this was being tackled at three levels, with digital technologies being used to improve current processes, gain new customers, and develop new solutions, he explained.
Rapid developments
Addressing delegates on the impact of artificial intelligence, cloud computing and big data on renewables, Sonderstrup said key developments in manufacturing had made processes much safer and more efficient.
An example of a new solution was the production of wind turbine blades.
A single blade is approximately 75m – 85m long, 5m long at the root, and weighs 30 tonnes. The pumping of resin takes up to eight hours with 12 hours to cool down.
Manual material lay-up – as it would be done with a boat – would take up to 18 hours.
Potential losses – and gains
Each blade is valued at €500-700, so minimising errors is crucial to cut financial losses. "If you bake a bad batch of cupcakes it is just cupcakes, you don't lose much. "With this, it's a little different," he said.
Siemens Gamesa has replaced manual processes with digital ones to improve quality control (inspection), which not only has sped up the process but greatly improved accuracy.
Completely autonomous drones cover four sides of three blades in 20 minutes, taking 60 – 100 high-resolution images per blade. The images are saved to the cloud, followed by image stitching, image recognition of cracks and faults, and any necessary repairs.
Next frontier
The next frontier to make wind farms more profitable will be financial optimisation, Sonderstrup said. Or, put simply, data analytics that would say "given our understanding of x, do y in order to maximise earnings".
This would mean being able to analyse a scenario involving a combination of data, such as the likelihood of gear box failure in a given period, the weather, cost of electricity, availability of spare parts, cost of a breakdown, and overall farm performance.
Fin24. 18 May 2019
* Fin24 was hosted by Microsoft and Sandvik in Sweden.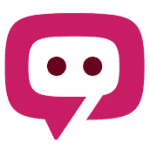 The South African Pork Producers' Organisation (SAPPO) coordinates industry interventions and collaboratively manages risks in the value chain to enable the sustainability and profitability of pork producers in South Africa.