South Africa has concluded a new trade deal with the UK, which will kick in if Britain leaves the European Union without an trade agreement.
The UK is set to leave the EU on October 31, and no trade deal currently exists between the two. While UK Prime Minister Boris Johnson has vowed no not seek another extension, the UK Parliament has passed a law compelling him to seek a further delay if no departure deal has been concluded.
Read more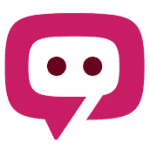 The South African Pork Producers' Organisation (SAPPO) coordinates industry interventions and collaboratively manages risks in the value chain to enable the sustainability and profitability of pork producers in South Africa.