Source: Agri SA media release, November 2020, photo credit: People Matters
The current proposal by the National Wage Commission to increase the national minimum by 1.5% above inflation must be challenged. Shouldn't South Africa's first priority be to create millions of jobs? And to create a policy environment conducive to job creation?

According to Statistics South Africa's latest Quarterly Labour Force Survey, the unemployment rate according to the expanded definition of unemployment, increased by 2,3 percentage points to 42,0% in quarter 2 2020 compared to quarter 1 2020.

Formal sector employment decreased by 1,2 million (10,8%); the informal sector shed 640 000 (21,9%) jobs; private households shed 311 000 (23,6%) jobs, and employment in agriculture declined by 66 000 (7,6%). All industries experienced job losses in quarter 2 2020 compared to quarter 1 2020.

The industries which recorded the highest job losses were Community and social services (515 000), Trade (373 000), Private households (311 000), Finance (283 000), Construction (278 000) and Manufacturing (250 000). Employment also contracted in all industries year-on-year. The highest job losses were observed in Trade (482 000), Community and social services (379 000), Manufacturing (334,000) and Construction (297 000).

The National Minimum Wage Commission must take note that unemployment is the biggest driver of poverty. Wage increases must therefore be done in a sustainable way. Economic circumstances must be taken into account. Therefore, the current proposal by the majority of commissioners that the national minimum wage is increased by 1.5% above inflation, does not make sense.

In addition, the proposal to increase the current minimum wage of farm workers from R18.68 by 16.1% to R21.68, will lead to increased mechanisation resulting in even greater job losses in the agricultural sector.

Parts of the country are still trapped in a five to seven-year drought. Many farmers have also been severely impacted by the lockdown and economic downturn.

Agri SA is appealing to the minister to take the current economic circumstances into consideration. Rather shift the focus to job creation and take steps to minimise the further shedding of jobs in all sectors.

The economy is struggling under the weight of many factors like COVID-19, sovereign credit downgrades and poor growth outlook it will take a collective effort by all to recover.

Research has shown that big shocks in movement of legislated wages cause extensive job losses. An additional increase beyond the annual increase in 2021 would be problematic. We would rather like to see a phase-in approached over a period of three years. A double-digit wage shock should be avoided at all costs.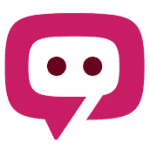 The South African Pork Producers' Organisation (SAPPO) coordinates industry interventions and collaboratively manages risks in the value chain to enable the sustainability and profitability of pork producers in South Africa.