Prof Johan Willemse
The continuing drought and the economy not doing well, raise concerns among producers about the outlook for next year. There are a few important aspects that will be critical for a positive business environment in 2020.


The first important aspect is the economic policy reform that we are waiting for and that was expected to be announced during the Medium Term Budget (MTB) speech of the minister of finance on the 30 October.



Markets are looking for a clear picture of what reforms is going to be implemented within a specific timeline, especially to cut Government expenditure (as the view is that we have reached the ceiling on raising taxes, but judging by the MTB the minster disagrees) and how the Government is going to stabilise the growth in government debt.

The elephant in the room is State Owned Enterprises (SOE's) and how they will be restructured to make them more efficient without continuous government bailouts. 


The direction of the rand exchange rate will to a large degree be directly influenced by the MTB. If no meaningful reforms and strict deadlines for implementation are not announced-the risk is that Moody's credit agency will downgrade SA to junk status in the first few days of November. 



This could result in an outflow of capital from South Africa, weakening the rand and this will eventually lead to higher inflation that will need an increase in interest rates.


A normal rainfall season in the grain and grazing areas of South Africa, is a pre-requisite for a positive outlook for agriculture and the pig industry (as well as chicken/egg industries) and the supply of beef and mutton to the market.

Weather forecasters are optimistic that we will have a normal (but late) summer rainfall season, increasing feed crop sizes and maize. 

The result will be that we will stop imports of yellow maize from May 2020 onwards – resulting in maize prices moving lower towards export price levels. This could be a drop of up to R500/ton in the maize price and with soymeal moving mostly sideways. This will increase feed margins and if product prices hold (as we expect) pig profit margins will improve.


A normal rainfall season will lead to a herd-building phase for cattle and sheep, after 7 to 8 years of below normal rainfall and the culling of herds. This extensive drought has also affected the herd numbers in Namibia and Botswana, with indications that cattle breeding numbers are down to 30 to 40% of normal.

Namibia is part of the supply of weaners and sheep/lamb into the South African market.

An example is the case of weaners. South Africa imported 220 000 to 280 000 weaners a year from Namibia. This is declining. Once herd building starts with a normal season in South Africa and Namibia the supply of beef and mutton/lamb to the South African market will drop and we expect some price increases. This will benefit the demand for pork.


Although economists are of the view (including the International Monetary Fund, October 2019) that the South African economy will slowly get back to a moderate growth path of 1 to 2% in the next two years, economic policy reform and progress with implementation is key.

Economic growth of 2 to 3% per year is needed to reduce unemployment, create jobs and improve spending power of the population. A growing economy and an increase in household consumption expenditure growth, will lead to improved demand for meat and pork.


A positive outlook for 2020 will be determined by economic policy reform and a good summer rainfall season.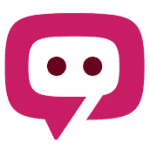 The South African Pork Producers' Organisation (SAPPO) coordinates industry interventions and collaboratively manages risks in the value chain to enable the sustainability and profitability of pork producers in South Africa.