Agri SA has partnered with Fidelity ADT, a subsidiary of the Fidelity Services Group, to offer a range of services and products to its members and the rural community in an attempt to curb the unacceptably high number of farm attacks and related agricultural crime.
According to Agri SA, farm attacks in 2017/2018 had increased to concerning levels while reported stock theft cases also grew by a further 7,2 %. Seven out of 10 farming units experienced one or other form of crime and 37,2% of farmers experienced theft of infrastructure.
A total overall agricultural crime related cost of R7,7 billion shows that the farming community in South Africa are repeated victims of various crimes. The seriousness of these acts of violence against the farming community has led Agri SA to investigate opportunities to urgently improve safety in the farming community.
"Farm safety is much bigger than a single organisation, a community or even structures of authority," says Tommie Esterhuyse, Chairperson of Agri SA's Centre of Excellence: Rural Safety.
"The reality is that violent crime in our rural farming areas shocks not only the community, but also has a negative impact on food production, national stability and the economy of the country. Therefore, the safety of the farming community remains one of the challenges that farmers across South Africa must deal with."
This partnership provides an exciting opportunity for Fidelity ADT, leveraging off the vast support structure of the Fidelity Services Group, to bring a wealth of diversified experience and security knowledge to Agri SA and rural customers by delivering a far more integrated and robust security and safety offering to farmers. These services are also available to other Agri SA members such as its corporate members and cooperatives.
"Providing affordable yet beneficial safety solutions for the vulnerable farming- and rural communities through Agri SA is critically important," says Wahl Bartmann, CEO of Fidelity Services Group, the leading integrated security solutions provider in Southern Africa.
"We will be able to offer a centralised information hub to predict and assist with crime investigations and arrests. We will also be working closely with the various Farm Watches, local security companies and farmer associations to help upskill them and empower them with valuable security insights around areas like citizen's arrests, reporting of suspicious behaviour, land grabbing, industrial unrest, stock theft, training in various safety aspects and the like. This is a very topical issue impacting farmers in the area."
The partnership represents an opportunity for a single point of entry to agricultural businesses and local security companies for secure security products and services at a more affordable and sustainable pricing structure.
Fidelity ADT will be providing Integrated systems – from intrusion systems, to RFID (Radio Frequency Identification) tagging, CCTV – ranging from Thermal, optic, both IP and Analogue, LPR and ANPR cameras, Fire Solutions, access control, monitoring services, control room facilities and guarding, which can be integrated to provide a complete and tailored managed Risk Solution .
"Ultimately we believe that the partnership will go a long way in providing a safe and secure rural environment to support food security, social and economic development and to respond to the safety and security needs of rural communities, which are also the aim of the Rural Safety Strategy as developed by the police with the assistance with Agri SA," concludes Esterhuyse.
The partnership came to effect on 1 February 2019 and is currently being rolled out to the provincial organisations of Agri SA, such as Agri Northern Cape and Free State Agriculture.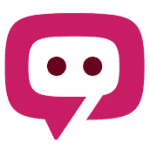 The South African Pork Producers' Organisation (SAPPO) coordinates industry interventions and collaboratively manages risks in the value chain to enable the sustainability and profitability of pork producers in South Africa.