Source: Annelie Coleman, Farmer's Weekly, 30 June 2020, photo credit: Twitter
This year, Nampo Harvest Day will take place on a virtual platform, where farmers will be able to connect with suppliers and colleagues, as well as access a wealth of online content.
Grain SA has taken a very courageous decision to not continue with the Nampo Harvest Day event in 2020, according to Dr Kobus Laubscher, an independent agricultural economist in Bloemfontein.
He said although it was a "sad decision" that would have a significant impact on the broader South African agricultural industry, it was a responsible choice to make in light of the coronavirus disease (COVID-19) pandemic.

The event, which would have taken place in May, was initially postponed to August when the national lockdown to contain the pandemic was implemented.
Following the announcement of an "unspecified ban" on the prohibition of large gatherings, the 2020 Nampo Harvest Day will now not take place, Grain SA said in a statement.
"During the pandemic, which is expected to peak in September, we cannot responsibly go ahead with a show that attracts more than 20 000 visitors a day," said Jannie de Villiers, CEO of Grain SA.
"Despite months of planning, considering the state of the pandemic carefully throughout, and an initial extension to the original Nampo Harvest Day date, cancelling the event is the only logical cause of action."
It is expected that this decision would have a significant impact on the economies of the surrounding towns in the Free State and North West, Laubscher added.
Bothaville, in particular, would be severely affected. The event, held in the Bothaville district, gave the town and adjacent towns such as Viljoenskroon, Klerksdorp and Potchefstroom an invaluable cash injection every year.
"Nampo is also of national and even international importance. It allows agricultural suppliers and buyers the opportunity to get together, to learn from each other, and to do business on a large scale. The cancellation of the [the event] will leave a huge gap on the 2020 agricultural calendar, even if it continues online," he said.
Themed "Find your 2020 agri-vision", the virtual Nampo Harvest Day will take place from 9 to 12 September.
De Villiers said the virtual event would be new, exciting and innovative. The objective was to connect farmers, suppliers and colleagues with many exhibitors, as well as allow them to access a wealth of online content across the industry and across the globe.
Grain SA would transform the country's largest agricultural trade show into a convenient and safe interactive, virtual experience, he said.
The Nampo virtual platform will be available from 09h00 to 19h00 on 9, 10 and 11 September and up to 14h00 on Saturday, 12 September.
Visitors will be able to connect through their preferred devices, whether this be on a phone, tablet, or personal computer.
Meanwhile, Grain SA was discussing the future of NAMPO Cape and NAMPO Alfa Livestock, Hunting and Outdoor with its partners. Both events would not take place as originally advertised. An announcement regarding the continuation of these two events would be made on 24 July.
Should government regulations relating to the pandemic allow, and should the postponement of these two events be possible, the dates that were being considered were 24 to 26 September for NAMPO Cape, and 29 to 31 October for NAMPO Alfa Livestock, Hunting and Outdoor.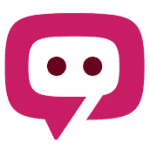 The South African Pork Producers' Organisation (SAPPO) coordinates industry interventions and collaboratively manages risks in the value chain to enable the sustainability and profitability of pork producers in South Africa.