The Limpopo study group gain a fresh perspective from Hipra's David Llopar from Spain. He highlighted the similarity of pig farmer challenges globally and pointed to the frank reality that consistent good decision-making on the basics of pig production discerns sustainable pig farmers. Llopar also highlighted the continued demand for pork products and the opportunity to diversify markets.
John Barber from the United Kingdom also pointed to the freedom South African farmers enjoy, such as farming without pressure from activist groups, and government regulations stifling growth. He urged producers to stay positive and focused amid the current down-cycle.
SAPPO's CEO Johan Kotzé and Dr Peter Evans highlighted their efforts to address the foot and mouth disease (FMD) and African swine fever (ASF) risks in collaboration with other livestock stakeholders. Kotzé emphasised SAPPO's swift move towards a service-driven organisation that can actively mitigate risks in the pork value chain.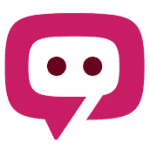 The South African Pork Producers' Organisation (SAPPO) coordinates industry interventions and collaboratively manages risks in the value chain to enable the sustainability and profitability of pork producers in South Africa.