Source: Johan Willemse, SAPPO News, January 2021, photo credit: The Next Hint
The Reserve Bank Monetary Policy Committee (MPC) held its January meeting during the third week of January 2021. The bank decided to keep interest rates unchanged. Interest rates are on a multi decade low, while the economy is also on a multiyear low growth path.

The Reserve bank mandate is to manage the inflation rate between a target band of 3-6% and with the explicit objective to anchor inflation (CPI) in the mid range, i.e at 4,5%. However, part of the Reserve Bank's mandate is also to consider the economic situation.

The economic growth rate for 2020 is expected to realise between minus 7-8 %. The World Bank's calculations show that it will take developing countries anything from 4 to 7 years to recoup the lost of wealth and income after the 2020 deep Covid-19 decline.

The problem in South Africa is that the economy was already in a declining growth trend the past few years and the last two years in a recession. Some economist will even argue the onset of a depression.

In other middle/high income countries the fiscal position is such that the government's can rely on fiscal policy as part of their tools to stimulate the economy with an increase in government spending, which is by the way very efficient.

South African calculations show that for every R1 that government spend, only 27cents of economic growth will be generated. If the government had the room to borrow more (which it does not have), government spending to stimulate the economy is very inefficient and even wasteful and will only take us closer to the so called fiscal cliff.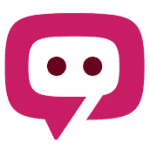 The South African Pork Producers' Organisation (SAPPO) coordinates industry interventions and collaboratively manages risks in the value chain to enable the sustainability and profitability of pork producers in South Africa.