Source: Agri SA media release, 21 June 2021, photo credit: agricare.co.za
South Africa, and in particular provinces such as Gauteng, Free State and others, are reeling under the third wave of Covid-19 infections. The infection rate has grown by an alarming rate throughout South Africa, especially now during the winter months.

"The national government, who is primarily responsible for the vaccination drive, has prioritised healthcare workers and those over the age of 60 and recently educational staff to be vaccinated, without considering critical essential workers such as the agricultural sector," says Christo van der Rheede, executive director of Agri SA.

According to Statistics South Africa (Stats SA) South Africa's population now stands at 59,62 million people. It is the duty of the agricultural sector to produce sufficient food to ensure national food security.

"The sector has achieved this with sterling success last year and it will do so again this year as another bumper crop is expected," says Andrea Campher, the Risk and Disaster Managerof Agri SA.Farmers and farmworkers who mainly live in rural areas and who are most vulnerable to the Covid-19 virus are responsible for producing food regardless of the third wave of infections.

"As they play a critical role in ensuring food security, Agri SA appeals to government to also prioritise the agricultural sector in terms of the national vaccination roll-out," Van der Rheede urges. Attention must also be paid to the lack of and poor state of infrastructure in rural areas that might constrain the efficient roll-out of the vaccination drive in these areas.

"Agri SA is concerned that, should farmers and farmworkers who are in essence regarded as essential workers, not be prioritised by national government, it may jeopardise the massive contribution this sector is making in terms of job creation, earning foreign exchange and ensuring food security for all," Campher further explained.

Agri SA calls on government to consider the appeal by the agricultural sector to be prioritised and also encourages farmers and farmworkers over the age of 60 to register for the vaccine to ensure that further lives are not lost due to this pandemic.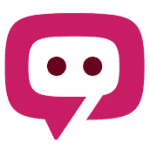 The South African Pork Producers' Organisation (SAPPO) coordinates industry interventions and collaboratively manages risks in the value chain to enable the sustainability and profitability of pork producers in South Africa.