The Department of Agriculture, Land Reform and Rural Development advises farmers and livestock owners that all parties transacting with cloven-hoofed animals should observe the utmost caution.

All gatherings of animals from more than one source (including auctions, livestock shows, and speculative transactions) are discouraged until the exact situation is known.

Trace back and trace forward thus far linked infected animals to an auction facility in Limpopo Province and it has been confirmed that at least five commercial facilities have been affected as a result. More properties that purchased animals at the same auction could be affected. All known infected properties have been placed under quarantine, suspect properties under precautionary quarantine; plans to resolve the situation are being implemented.
Read more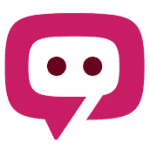 The South African Pork Producers' Organisation (SAPPO) coordinates industry interventions and collaboratively manages risks in the value chain to enable the sustainability and profitability of pork producers in South Africa.