Source: Lloyd Phillips, Farmer's Weekly, 28 January 2021, photo credit: South African Animal Health Association
The COVID-19 pandemic and resultant national lockdown in South Africa have produced a plethora of negative socio-economic consequences. Amongst these is a wave of crime against the country's farmers. Lloyd Phillips reports on this phenomenon and on how government's consistent failures have made a difficult problem significantly worse.

According to those in the know, the escalation of these property-related crimes on farms this year has largely been driven by the mounting negative socio-economic effects of the country's COVID-19 national lockdown.

The leaders of various organised agriculture bodies generally share the perception that in the highly restrictive early days of the lockdown, which started on 26 March 2020, there was a noticeable decline in reports of rural crime. This is widely attributed to strongly enforced control on the movement of people in an effort to curb the spread of the disease.

However, as the lockdown became less restrictive in the second half of the year, business closures, job losses, the weakened economy, and widespread COVID-19 infections within the police and army all helped create conditions ripe for a dramatic escalation of both opportunistic and subsistence crimes.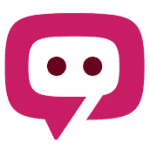 The South African Pork Producers' Organisation (SAPPO) coordinates industry interventions and collaboratively manages risks in the value chain to enable the sustainability and profitability of pork producers in South Africa.