Agri SA and TLU SA, in a joint statement said it was difficult to urge their members to remain calm and refrain from acting irresponsibly while farm attacks and crime against the farming community continue unabated.

The 53 murders recorded by these organisations this year, compared to 54 last year, are disturbing. This figure could still increase by the end of the year. There have already been 383 farm attacks this year, compared to 394 in 2018. This is indicative of the risk to which farmers and farm workers are exposed every day.

After recent discussions, the security structures of both organisations indicated that they were in favour of the creation of a Rural Safety Coordinating Forum to promote cooperation and unity within the revised Rural Safety Strategy. The forum will also play a role in coordinating a uniform viewpoint and/or policy on rural safety and promote cooperation down to grassroots level. Since stock theft poses the greatest threat to stock farmers, the Stock Theft Prevention Forum will form part of the proposed Rural Safety Coordinating Forum.

The forthcoming festive season offers criminals an opportunity to attack unsuspecting people. For this reason, it is important that the farming community be more alert and better prepared. Both organisations called on the police to strengthen their efforts to protect the farming community when they do their planning for the festive season, through heighten visible policing and by conducting crime prevention operations.

Adopting the following good habits during the festive season should be seriously considered:

• Landowners must apply the protocol for farm access and insist on their rights as owner of the farm. Apply effective access control and always be aware of visitors on your farm.
• Landowners must become involved in their local organised agriculture and Farm Watch structures.
• Make sure that alternative communication sources, such as radios, are available in the event of power outages and disruption in cell phone reception.
• Avoid selling farm products directly from the farm as far as possible, especially now that foot-and-mouth disease has broken out. This has already cost many farmers their lives, for example the recent shooting of a farmer from Wolmaransstad where criminals, on the pretext of buying sheep, shot him in cold blood. In another incident in Clocolan, a farmer was seriously assaulted by prospective livestock buyers.
• Make sure that proper control is exercised over farming inputs and equipment and that these are securely locked up at night.
• Make sure about the availability of legal representation and determine which state prosecutors are available.
• Be aware that stock theft might increase during this time. Count your animals regularly and know where they are grazing.
• When you go on holiday, make sure that valuable possessions such as firearms are stored safely.
• Make visitors part of your security planning so that they know exactly how to act in an emergency situation.

Protective measures are never a guarantee that a farm attack or crime will not occur, but they could delay or foil an attack and give people an opportunity to raise the alarm. We call on the farming community to be more alert and to step up their security and apply their basic security measures. Report all suspicious-looking people and activities to your nearest police station. It is essential to maintain good communication with the local police.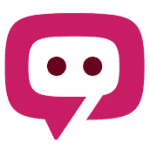 The South African Pork Producers' Organisation (SAPPO) coordinates industry interventions and collaboratively manages risks in the value chain to enable the sustainability and profitability of pork producers in South Africa.