African Swine Fewer (ASF) was diagnosed in mid-April on a small farm in the Delmas area in Mpumalanga. The farm had about 180 pigs, mainly fattening pigs, and a few sows bought from an auctioneer in the area. They were fed a mixture of bran and vegetable by-products from a local vegetable factory.
Mpumalanga Veterinary Services immediately placed the farm under quarantine and instituted appropriate disease control methods in the area. Investigations and surveillance to establish the source of the infection and to ensure that no other farms are infected, are ongoing.
We visited the area and met with the parties concerned. The farm, where the outbreak occurred, was depopulated. SAPPO, a veterinarian of DAFF's Mpumalanga veterinary services and a representative of the SPCA kept a close watch on the process. Members of SAPPO's business development team assisted with the depopulation process.
Passive surveillance in the area confirmed that ASF has not spread from the farm. The local veterinarian visited all the farms who delivered pigs to the auction and is convinced that the farms are all ASF free. All auctions in the area were put on hold as a precautionary measure.
Pig farmers are advised to be extra vigilant and to ensure that all biosecurity protocols are in place and to be thorough when decontaminating pig transport vehicles.
SAPPO would like to commend and thank the veterinary officials involved for their timely interventions.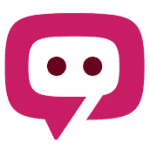 The South African Pork Producers' Organisation (SAPPO) coordinates industry interventions and collaboratively manages risks in the value chain to enable the sustainability and profitability of pork producers in South Africa.