Source: Agri SA media release, 16 February 2021, photo credit: 123RF/jeanchen
Agri SA welcomes the judgment delivered in the Land Claims Court on 11 February 2022 by Judge Cowen in the compensation dispute between the Minister of Agriculture, Land Reform and Rural Development and the owners of the subdivisions of the farm Jakkelsdans. Agri SA is committed to sustainable and fair land reform, and this judgement reaffirms the primacy of property rights as the foundation of a sustainable, resilient, and inclusive agricultural sector for generations to come.
The matter concerned a long-standing dispute between the owners of the farm Jakkalsdans, situated north of Pretoria, and the Moloto Community who had earlier instituted a restitution claim in respect of the land. Agri SA has supported the landowners financially and has been directly involved in the legal proceedings for the past ten years.
The State persisted with offering the landowners substantially less than market value for their land. The implementation of a revised valuation formula by the Valuer General in August 2015 caused further delays and has since stymied the finalisation of land reform claims countrywide.
The judgment of the Land Claims Court in the Jakkalsdans matter holds that the State should offer landowners full market value for their land if no other factors as stipulated in Section 25(3) of the Constitution apply. Such other factors include: the current use of the property; the history of the acquisition and use of the property; the extent of direct state investment and subsidy in the acquisition and beneficial capital improvement of the property; and the purpose of the expropriation.
"Inclusive farming for food security is built on secure property rights and access to capital," says Willem de Chavonnes Vrugt, chairperson of Agri SA's Land Centre of Excellence. Agri SA fully supports the principle that market value is the most important component of what must be considered to determine "just and equitable compensation" in restitution matters.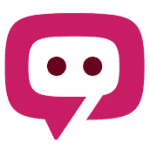 The South African Pork Producers' Organisation (SAPPO) coordinates industry interventions and collaboratively manages risks in the value chain to enable the sustainability and profitability of pork producers in South Africa.