Source and photo credit: Global Ag Media/The Pig Site
16 June 2020US meatpacking unions report that scores of employees remain off the job due to either quarantine or fears of contracting COVID-19, despite an order from President Trump mandating their return to work.
Reuters reports that Smithfield Foods Inc is missing nearly one third of its employees at a South Dakota pork plant because they are quarantined or afraid to return to work after a severe coronavirus outbreak. Tyson Foods Inc was forced to briefly close a different plant in Iowa one month after President Trump issued the 28 April executive order telling meatpackers to stay open. Reuters reports that worker absences hindered slaughter operations.
Read more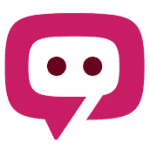 The South African Pork Producers' Organisation (SAPPO) coordinates industry interventions and collaboratively manages risks in the value chain to enable the sustainability and profitability of pork producers in South Africa.