The National Pork Board (NPB) of the USA has announced plans to migrate Pork Checkoff remittances to its online platform. The online Checkoff remittance system is designed to significantly reduce the processing time, paper and other expenses for the Pork Board, while also providing pork producers flexibility with payment options, improve operational efficiencies and create cost savings.
"Our expenses for collecting and reconciling manual payments run about $150,000 annually," said Calvin VandeKrol, vice president of finance for the Pork Board. "That includes bank fees, postage, paper, printing and several hours of staff time each month. By migrating remittances to the online platform, we're saving producer Checkoff dollars that can be redirected to other, more critical work related to our research, promotion and education efforts."
Read more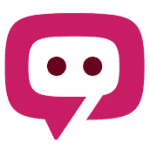 The South African Pork Producers' Organisation (SAPPO) coordinates industry interventions and collaboratively manages risks in the value chain to enable the sustainability and profitability of pork producers in South Africa.