Pig33.com, 23 March 2021, photo credit: Keesing
On March 17, Polish veterinary authorities reported the presence of African swine fever (ASF) on a pig farm of 15,938 pigs, located in Niedźwiady, Świebodzin county, Lubuskie province, in an area listed in Part II of the Annex to Commission Implementing Decision No. 2014/709.
This is the first outbreak in pigs this year and the second largest since the disease first appeared in the country in 2014.
March 18, 2021/GIW/ Poland.
www.wetgiw.gov.pl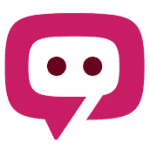 The South African Pork Producers' Organisation (SAPPO) coordinates industry interventions and collaboratively manages risks in the value chain to enable the sustainability and profitability of pork producers in South Africa.