After a long debate, Japan has decided to allow the vaccination of pigs to prevent the spread of classical swine fever (CSF). The country's agricultural ministry issued a statement Friday as infections continue to increase throughout Japan.
The ministry urges makers of livestock drugs to boost production of CSF vaccine as the disease waves across eastern Japan, one of its main pork-producing regions, Bloomberg reports.
Read more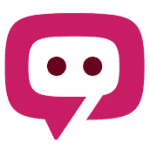 The South African Pork Producers' Organisation (SAPPO) coordinates industry interventions and collaboratively manages risks in the value chain to enable the sustainability and profitability of pork producers in South Africa.