Source: Brazil's Ministry of Agriculture, Livestock and Supply/The Pig Site, 9 December 2021, photo credit: Switzerland Global Enterprise
The Eurasian Economic Union (UEA) recently approved the expansion of quotas for imports, with zero tariff, of beef and pork destined for processing, according to Brazil's Ministry of Agriculture.
The bloc comprises Russia, Armenia, Belarus, Kazakhstan and Kyrgyzstan.
The Russian beef quota will be valid for the entire year of 2022, with a volume of 200 thousand tons. For pork, the Russian quota will be 100,000 tonnes, valid between January 1st and June 30th of next year.
In addition to Russia, the measure provides for quotas totaling 38,500 tonnes of fresh, chilled or frozen beef, of which 5,000 are for Armenia, 21,000 for Kazakhstan, 5,000 for Kyrgyzstan and 7,500 for Belarus .
There are also quotas for frozen pork with a volume of 5,000 tons for Armenia and 7,000 for Kazakhstan, and fresh, chilled or frozen pork with a volume of 20,000 tons for Belarus.
The new import quotas are set out in Decision 116/2021 of the Eurasian Union. The subject was discussed with the Russian government during Brazilian Agriculture Minister Tereza Cristina's visit to Moscow, in November.
Read more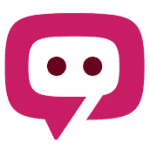 The South African Pork Producers' Organisation (SAPPO) coordinates industry interventions and collaboratively manages risks in the value chain to enable the sustainability and profitability of pork producers in South Africa.