China's 400 million pigs may not have to go on such a stringent diet after all.
The world's top soybean importer is trying to reduce consumption of the oilseed after imposing tariffs on U.S. purchases as part of the ongoing trade war. One measure, due to take effect Nov. 1, calls for less protein in each unit of feed sold to hog farmers. But that means pigs will take longer to fatten for slaughter, cutting pork supply and causing prices to rise. This could then make it profitable for farmers to buy more feed, curbing the decline in protein use.
Of course, in a circular fashion, that results in the pigs getting fatter faster again, renewing pressure on pork prices and reducing the incentive to feed more, but it does mean the drop in soybean consumption has its limits.
"Farmers may boost the amount of feed they give to livestock to compensate for lower protein content per unit, as long as there is enough profit incentive," said Monica Tu, an analyst at researcher Shanghai JC Intelligence Co.
While China's agriculture ministry expects the new feed norms to cut soybean usage by about 14 million metric tons a year, Tu estimates that the reduction will be closer to 5-6 million tons. The country is home to the world's biggest hog industry, and consumes more than 100 million tons of soybeans annually, according to U.S. Department of Agriculture data.
The new standards reduce the minimum level of crude protein in pig feed and set a maximum amount. The heavier the animal is, the lower the requirement. Levels for laying hens and broilers may also be cut. While set by the government, the standards have no teeth and are not enforceable.
Chinese hog farmers have been enjoying higher production margins since April, based on pork and feed prices, though they have tapered off a little recently, according to Tu. The spot price for pigs in the western province of Sichuan, the largest producing region, climbed to 19 yuan ($2.72) a kilogram last week, the highest level since January 2017, according to data from Shanghai JC.
While Chinese authorities have issued new minimum requirements for soybean meal, feed makers could still choose to use more, Bunge Ltd. CEO Soren Schroder said in an earnings call this week. "So, at the end of the day, it will probably still be prices that dictate how feed formulation is made."
Alfred Cang, BLOOMBERG, 1 November 2018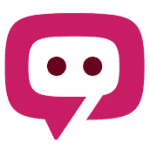 The South African Pork Producers' Organisation (SAPPO) coordinates industry interventions and collaboratively manages risks in the value chain to enable the sustainability and profitability of pork producers in South Africa.