By Elizabeth Schroeder, Farmer's Weekly, 21 October 2021, photo credit: businesstraveller.com
The twin crises of Brexit and the COVID-19 pandemic are resulting in a tidal wave of soaring costs for the UK's food industry, with supply chains coming under increasing pressure.
As the world's fifth largest economy faces acute shortages of truckers, butchers, warehouse and farmworkers, which has been exacerbated by the strain on global supply chains, the UK's "20-year binge on cheap food" could be coming to an end.
This was according to Ranjit Singh Boparan, owner of the 2 Sisters Group, the UK's largest chicken producer.
All these factors could result in that country's food price inflation reaching double-digit figures this year, Boparan said.
Speaking to Reuters, he said the constricted labour supply would lead to wage inflation.
"Less labour means less choice, [only] core ranges, empty shelves and wage inflation, and this isn't going to change," he said.
According to Reuters, Prime Minister Boris Johnson was denying that Brexit was responsible for the strain on the economy, despite no other European country facing the same level of supply chain disruption.
Meanwhile, The Guardian earlier reported that shoppers could expect to see a 5% increase in supermarket prices during October, with a potential second wave of increases in 2022, as retailers and suppliers passed on higher supply chain costs.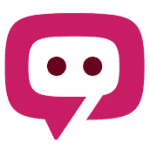 The South African Pork Producers' Organisation (SAPPO) coordinates industry interventions and collaboratively manages risks in the value chain to enable the sustainability and profitability of pork producers in South Africa.