The aim of the platform is to facilitate the marketing of products from the field, bringing producers and consumers closer together, providing an opportunity for pig farmers as well.
With the benefits of e-commerce in mind during the current pandemic situation that requires reduced social interaction and, consequently, reduced contact between producers and consumers, the National Confederation of Agriculture (CNA), with the support of the Brazilian Ministry of Agriculture, Livestock, and Supply (Mapa), has developed a new platform that aims to promote the marketing of agricultural and livestock products online.
The portal, launched this past April, aims to bring together rural producers from all over the country, e-commerce applications, end users, retail chains, and logistics companies. The portal already has nearly 300 registered producers from almost all the states of the federation, most of which are from Minas Gerais, São Paulo, Paraná, Bahia and Goiás. More than 100 buyers from various regions of the country have also registered.
Read more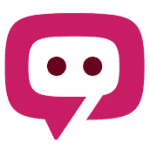 The South African Pork Producers' Organisation (SAPPO) coordinates industry interventions and collaboratively manages risks in the value chain to enable the sustainability and profitability of pork producers in South Africa.