Bettie the beagle, a detector dog for U.S. Customs and Border Protection, picked up the scent of pork on a woman arriving from China at Chicago's O'Hare International Airport.
Soon the dog's handler discovered and confiscated a ham sandwich in the purse of a passenger who had flown on a China Eastern Airlines flight from Shanghai.

The danger? That the food might be contaminated with African swine fever and spread the disease to the United States. China has lost millions of pigs in outbreaks of the disease, pushing its pork prices to record highs, forcing purchases of costly imports and roiling global meat markets.

"It's very likely it may come here if we aren't more vigilant," said Jessica Anderson, the handler for the pork-sniffing dog and an agricultural specialist for the border protection agency.
Read more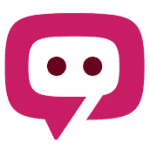 The South African Pork Producers' Organisation (SAPPO) coordinates industry interventions and collaboratively manages risks in the value chain to enable the sustainability and profitability of pork producers in South Africa.