Source: Vincent Ter Beek, Pig Progress, 11 January 2022, photo credit: Get your Guide
Thai authorities confirmed the detection of ASF in a surface swab sample collected at a slaughterhouse in Nakhon Pathom province, marking the country's first official confirmation of the disease.
Authorities launched a probe at the weekend, after growing public speculation that the disease was already decimating Thai pig herds, and amid accusations of a cover-up.
For years, the pig and pork exporting nation of Thailand did not report any outbreaks of African Swine Fever (ASF). For various years however, experts in the international pig business have assumed that Thailand also got infected. Without official confirmation from the authorities however, factual proof was absent.
Sorravis Thaneto, director-general of the Department of Livestock Development (DLD) said that 1 sample tested positive for ASF out of the 309 collected, including blood samples from pigs at 10 farms and surface swabs at 2 slaughterhouses in swine-raising provinces. News agency Reuters quoted him saying, "We found 1 sample that tested positive for ASF."
Read more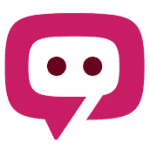 The South African Pork Producers' Organisation (SAPPO) coordinates industry interventions and collaboratively manages risks in the value chain to enable the sustainability and profitability of pork producers in South Africa.